About
S6 Martial Arts
Since 1992, S6 Martial Arts Academy has been offering instruction and training in martial arts. Located in Atascadero, S6MA has focused on producing champions in life as well as in the martial arts. We are the leaders in children's martial arts in our community and pride ourselves on teaching in a non-threatening, family-centered environment.
Headed by Sensei Brock Stratton (Sensei/Master Instructor/Owner-7th degree black belt) and a staff of expert instructors and managers, S6MA offers a number of programs for physical fitness and instruction in various martial art disciplines. Our school teaches an eclectic style originating from its base style of karate. It has then been influenced by Taekwondo, Brazilian Jiu-Jitsu, Eskrima, Small Circle Jujitsu, and Judo. You will also see the influences of Muay Thai as well as Western Boxing. All this combined provides a curriculum that develops a versatile martial arts athlete and provides a constant challenge. It's progressive and dynamic, exciting and fun, and at the same time very practical and effective.
Features
Thinking about joining Martial Arts classes for yourself or a child?  What do you think you are paying for…being taught to kick, punch, and fight?  At S6 Martial Arts, what you will actually be paying for is:
Coach

Sensei Stratton will expect more out of you than you ever thought possible. A coach for life and supporter that encourages you to believe in yourself.

Confidence

Bullies are everywhere, whether it be on a playground or workplace. Learning self-defense will teach you to stand up for yourself.

Accountability

You will be held accountable for your actions inside and outside of the Dojo. Respect, courtesy, discipline, and humility.

Support

Our Dojo is a safe, family-style atmosphere. Your S6 team will never let you down. This creates lifelong friendships and bonds that cannot be broken.
Ages 3-5
Little Ninjas
Our Little Ninja program specializes in an age-specific curriculum, designed to teach our students in a fun, exciting, and enriching setting.
Ages 6-12
Youth Martial Arts
In our Youth Martial Arts Training, your child will learn how to assert themselves and deal with the natural excitement and fear that can cause them to overreact in difficult situations.
Ages 13+
Adult Martial Arts
Our basic programs are designed to lay a strong foundation of skill and conditioning. All new members are guided through a training routine that is modified to fit individual needs.
S6 has taught us that with hard work and dedication, you can achieve anything. Our S6 team has helped us be more respectful towards everyone around us.

Devynne & Jayden

Jr Black Belts - 11y old

S6 has helped me become more aware of my home/school privileges and has made me more grateful for the things I have in my life.

Jaycee

Red Belt - 12y old

This place is amazing! They really promote respect and support! My daughter has grown so much!

Everyone there treats everybody like they are family and the atmosphere there is just so welcoming.

My 3.5-year-old son was randomly interested in trying out Karate. Although I wasn't sure what to expect, after one class I knew we would be signing up.

A great way for kids and adults to get/stay fit, learn discipline, self-defense, and burn off the extra energy!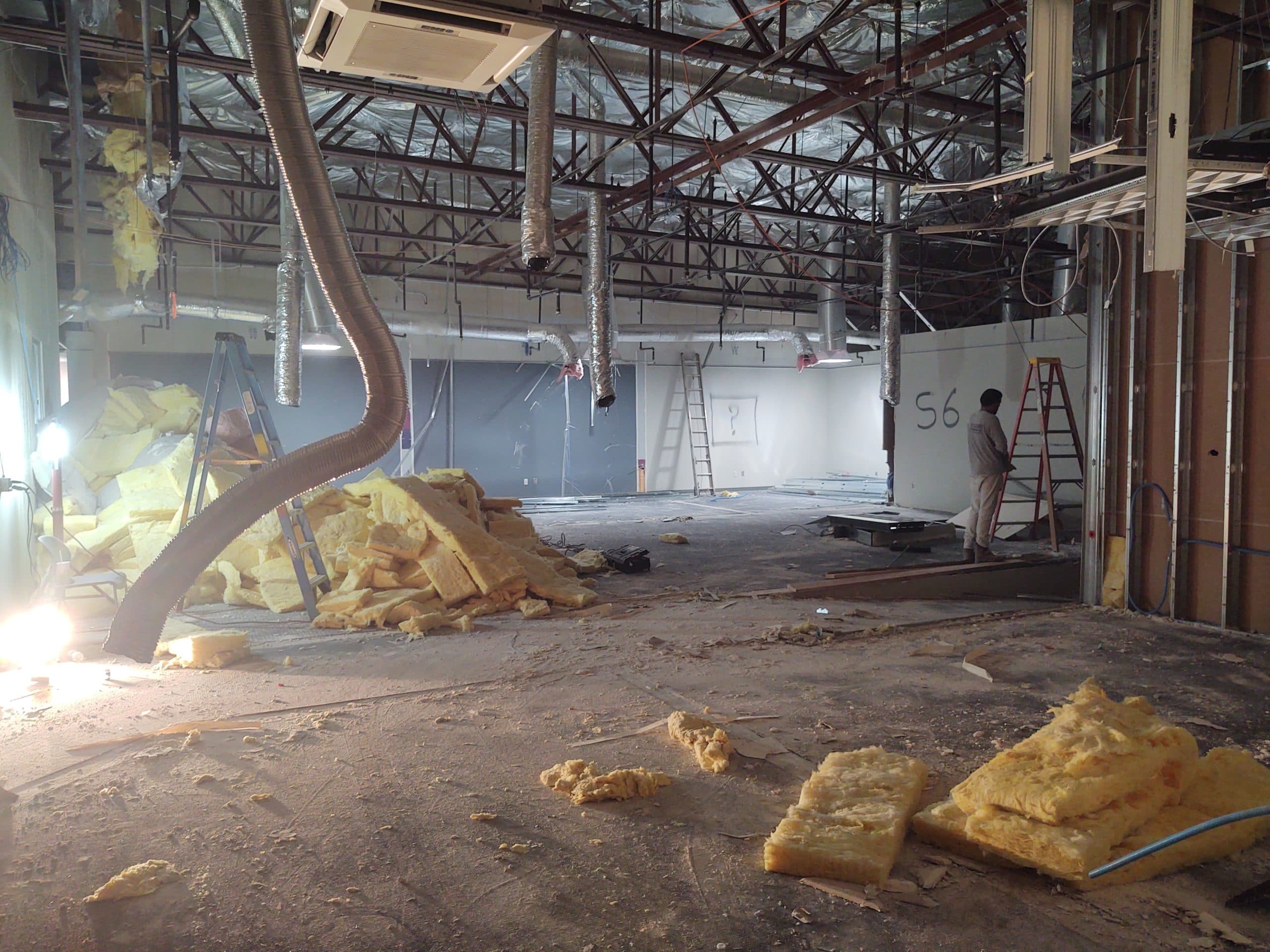 S6 Martial Arts
New Dojo!
S6 is thrilled to be moving into a new dojo!
S6 is thrilled to be moving into a new dojo!
New Dojo!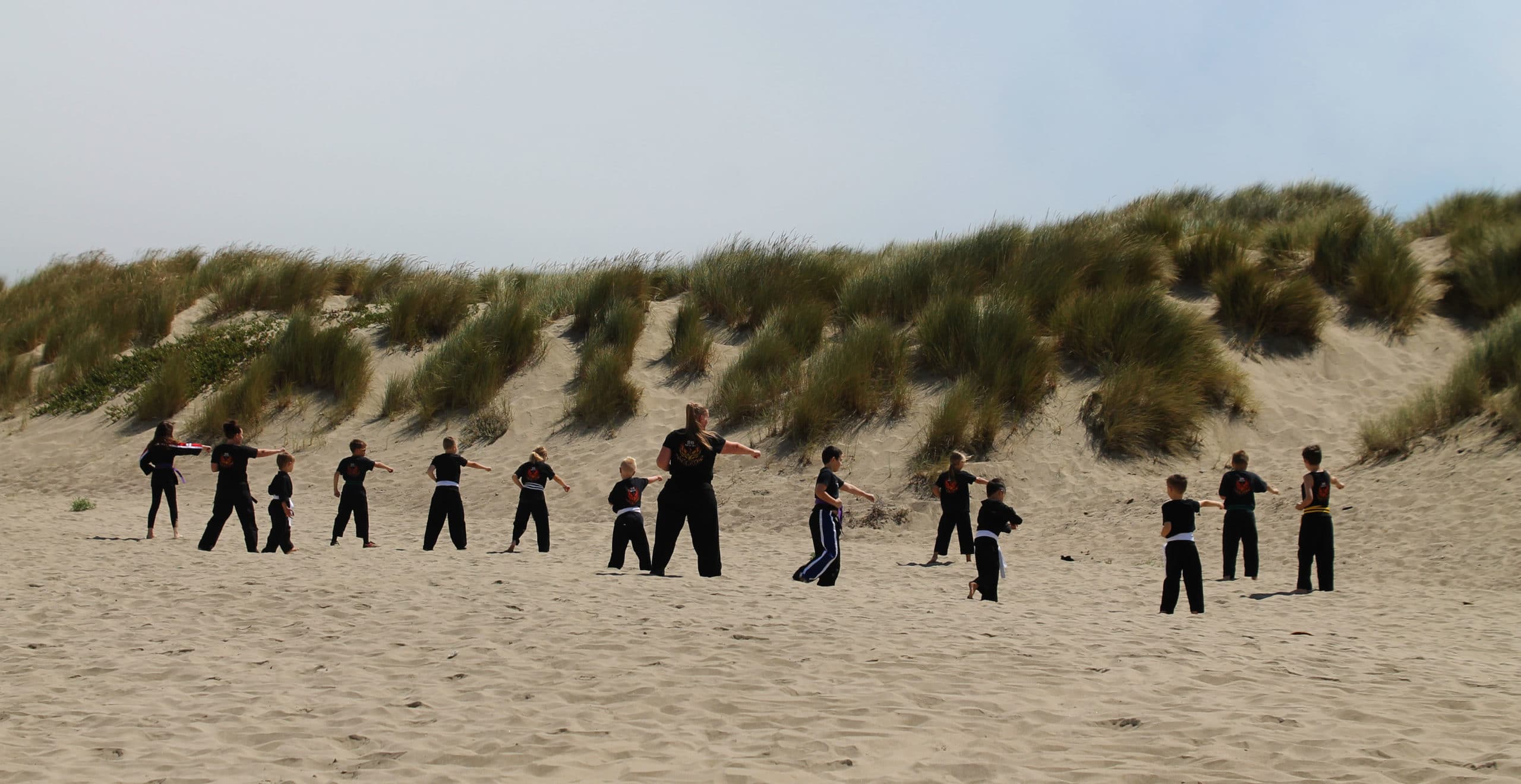 S6 Martial Arts
Train on the beach!
Sign up with S6 Martial Arts today and come join us on the beach!
Sign up with S6 Martial Arts today and come join us on the beach!
Special Offers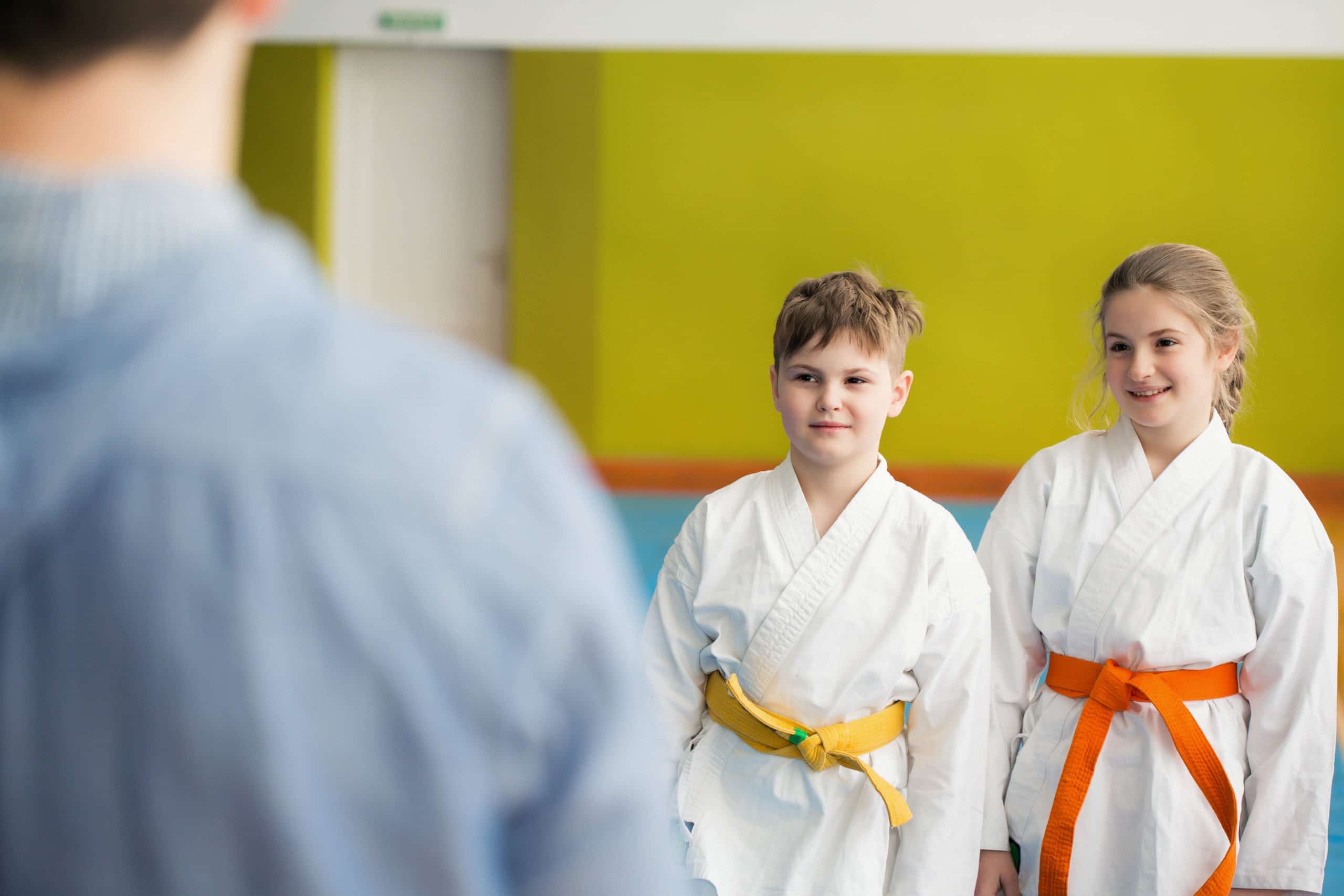 S6 Martial Arts
Meet our Team!
S6 Martial Arts has the best instructors! Meet them today!
S6 Martial Arts has the best instructors! Meet them today!
Instructors