S6 Martial Arts
A Coach for Life
Sensei Stratton will be tough on you and expect more out of you than you ever thought possible. However, he has spent his entire life training to help you set and reach your goals. He will pick you up when you've fallen, remind you of your worth, and stand by your side when you think no one else will. He will guide you through adversity in all aspects of your life; school, family, friendships, etc. for the rest of your life.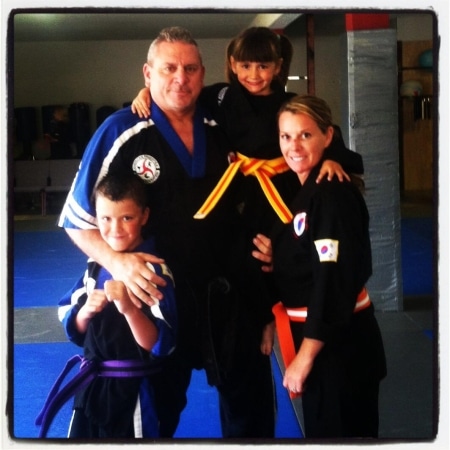 Owner/Sensei
Brock Stratton
Sensei Stratton, a 7th degree Black Belt, started training in Martial Arts in 1986 under Master Instructor Dick Pulsifer and opened his first school in 1992. He continued to train under Mr. Pulsifer until 1996 when he pursued his dream of starting the American Freestyle Karate Federation. His teaching is an eclectic style originating from a base of Karate, with influences in Taekwondo, Brazilian Jiu Jitsu, Escrima, Small Circle Jujitsu, Judo, Muay Thai, and Western Boxing.
Mr. Stratton has worked with Martial Art leaders such as GrandMaster Ramiro Estalillia, Sensei Matt Smith, Sensei Rosie Rosenthal, and Oleg Taktarov, just to name a few. He is happiest when training with his students, some of which have been with him from the very start, such as Mr. Jason Lal.
Sensei Stratton has experience working with both small and large groups of all ages and ability levels. His focus is on individual growth, with the knowledge that many students struggle with the pressure of competing against others in a team sport environment. Building confidence in oneself is the first step to building confidence in group/team settings.
Sensei Stratton is a pillar in our community and loves to see former students in all stages of their lives around Atascadero. His family loves to tease him about running into current/prior S6 students and families everywhere they go in town, where he can be known to talk for hours. In all seriousness, there is nothing better than seeing our students carry on the S6 tradition by bringing in their own children to become S6 students or by watching moms and dads training in the same Dojo as their own kids!
Read More
Are you interested more in what S6 Martial Arts has to offer you?
Special Offers